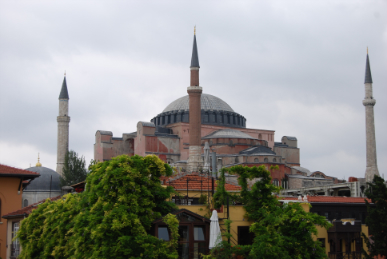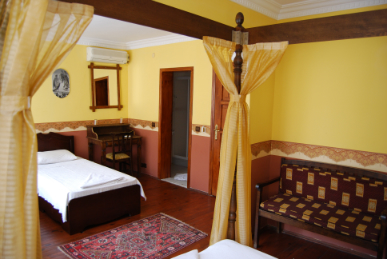 The Hanedan Hotel is located in Sultanahmet - the heart of historic Istanbul and
the most convenient location for exploring all that the city has to offer .
     We are located on a quiet side street and have all of the amenities one may require
including Private Bathroom, Air-con, Private Safe, Hairdryer, Direct dialphone,
24 hr Reception, free wireless, Laptop etc...

Hanedan means ''Dynasty'' and the each room has the name of an Anatolian Civilazation
such as Troy,Byzantium,Assyria,Seljuk...

     The Hanedan welcomes its guests from all around the world and
Our many repeat visitors return again and again
 for the charm of the Hotel's atmosphere and
 surroundings as well as the short 2-3 minutes walk to Istanbul's most famous sites
such as The Saint Sophia,The Blue Mosque,The Topkapi Palace, The Underground Cistern etc...

     Enjoy your included open buffet breakfast with home made yogurt , jams
on our Terrace while experiancing breathtaking panoramic views of
The Marmara Sea, Princess Islands, Asian Side, The Saint Sophia and The Blue Mosque.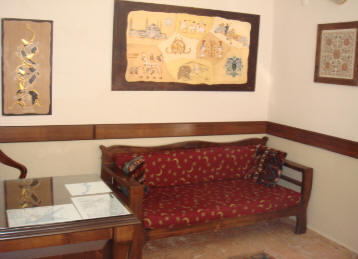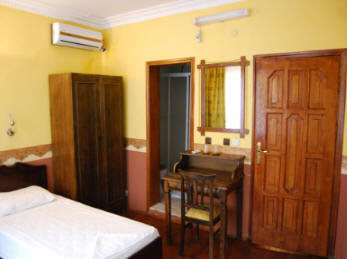 Istanbul Hanedan Hotel
Akbiyik Cad. Adliye Sok. No:3 Sultanahmet   Tel: 00902125164869  Fax: 00902124582248